Welcome to the Kiran Gutha's guide on What is a Blog and How does it work – Blogging for beginners guide.
I know probably you've heard the word blog or blogging thousands of times. But you might be wondering what exactly is a blog? How does it work? How do you start a blog? And why should you blog? Where should you blog?
The internet is loaded with different types of blogs like personal blogs, business blogs, travel blogs, food blogs, beauty blogs, etc. But what exactly is a blog and why do people and companies blog? Confused? No worries, Now in this blog I'll explain exactly what is blogging, what are the benefits of blogging, and how easily you can create one. Stay with me till the end and happy reading.
What Is A Blog?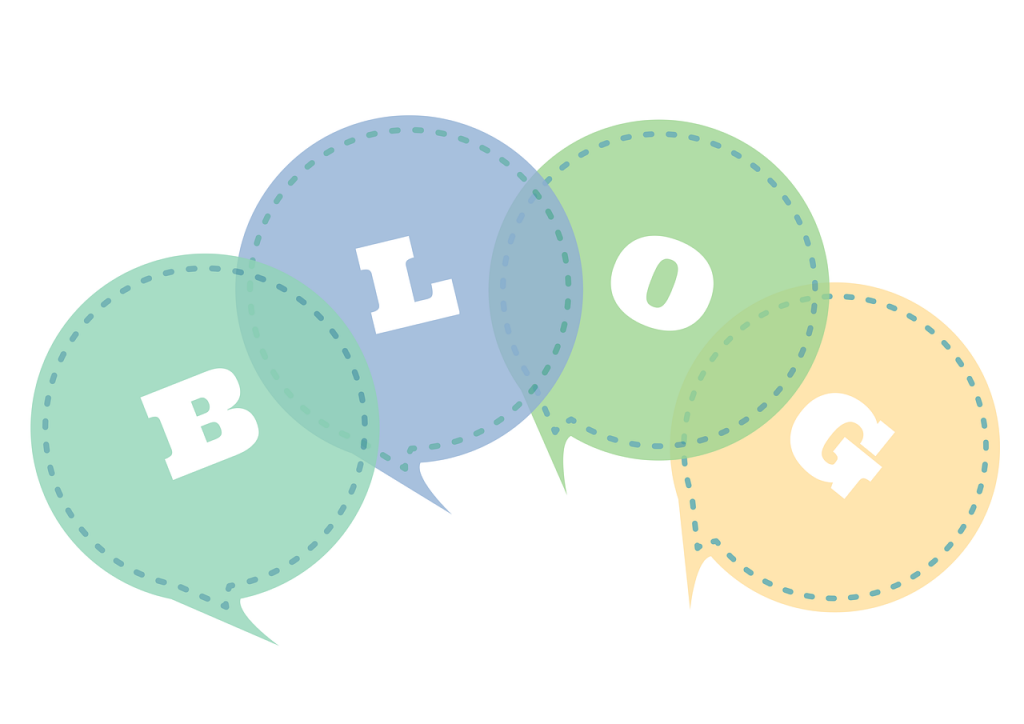 For newbies, I'll give you a simple definition of what a blog is.
A blog is an informative website where you can publish content regularly in the form of posts, and that post is called a blog post. You can publish a new blog post whenever you want, daily, weekly or monthly according to your schedules.
How often you post content on blogs depends on your interest and how fast you want to grow your blog. But maintain consistency in posting new content on your blog, because readers love new content.
For example, what you are reading on this website is a blog post and this website is nothing but a blog site.
Your blog posts are always displayed on your website in reverse chronological order. This means that your most recent blog post is on the blog main page at the top and can be seen immediately. That post is the most current and therefore often the most interesting for the readers who follow your blog.
Those readers can also respond to your blog posts if they like your post and want to say something using the comment field at the bottom of each post. In this way, a blog stimulates interaction with your website visitors.
You can further divide your blog posts into categories. Such a category helps a reader find the information related to a particular category on your website.
For example, if you blog about traveling? Then you could include the continents as categories. America, Europe, Asia, Africa. I hope you got the point here.
Example Travel Blog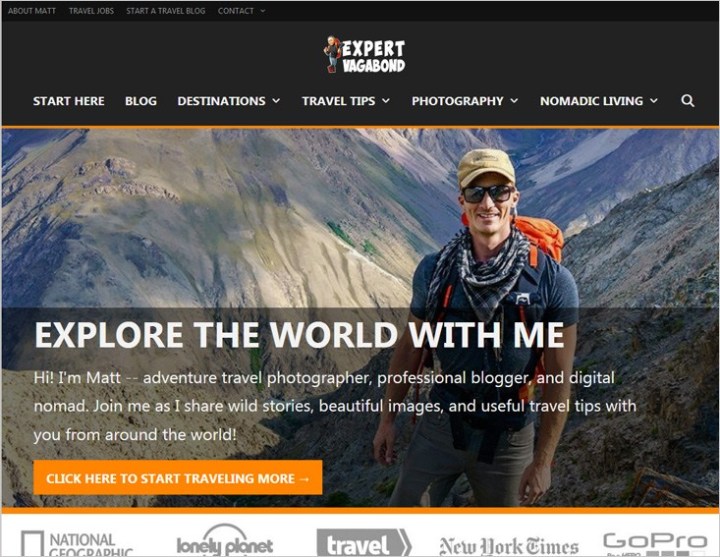 And to make it even easier for your readers, you can place labels that are even more specific. Those labels are called tags.
For example, you could include the following tags in a travel blog: national parks, beaches, museums, food, shopping, hotels, etc.
Of course, you also include internal and external links in your blog post that refer to other interesting websites or other blog posts.
That way you become part of the worldwide web and not an isolated blog. It is also good for your Google ranking because Google positively values ​​relevant links. This gives you a chance that you end up ranking higher in the search results.
The Blog Should Always Informative And Inspiring
You should always post informative and inspiring content that is useful for your readers on your blog. For example, you can publish useful informative content like (how to lose weight quickly, why sleeping is healthy), but it can also be inspiring (add a personal story about how to deal with difficult adolescents).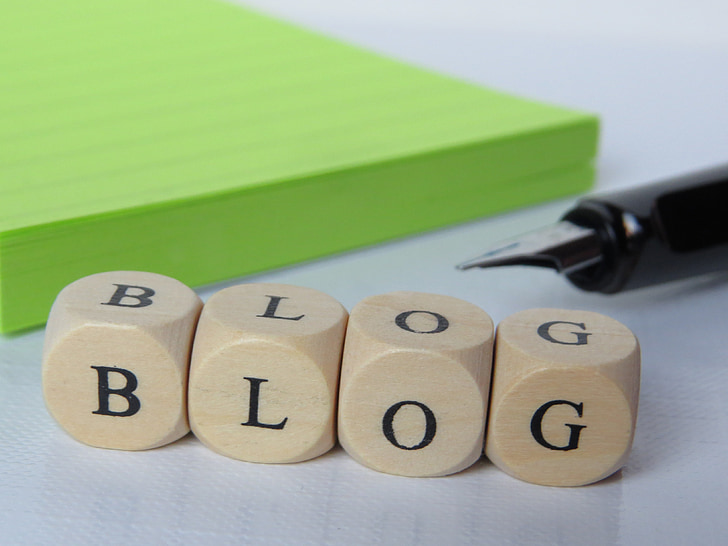 Quick Tip: Remember the more value you offer with your blog, the easier it is to get readers.
The Blog Is Always Online
A blog is always online, otherwise, we call it an article or a column. In terms of content, whether it is a blog or article, it does not matter. But to make it clear, we only call a blog as a blog when it is online.
Publish Content Regularly
You have to publish content regularly on your blog. You know what one post blog is not a blog. When people see your blog, they always expect more content in it. How often you have to blog depends a bit on yourself and what you want to achieve with it. But you should publish at least one blog post per month is the minimum criteria to get some attention towards your blog.
What Are The Different Types Of Blogs?
Yes, there are different types of blogs. Honestly speaking, there are two types of blogs: personal and business blogs. And in some cases a combination of the two. I will explain the differences between a personal blog and a business blog.
Personal blogs
A personal blog can have very personal content that makes the blog more of a diary. These types of blogs are most similar to the blogs as originally intended. Like weblogs, online diaries. A personal blog is all about the storyteller who writes down what he or she is going through.
For example, this can be a travel report (travel blog), but also the daily worries as a mother of two little kids (mom blog). Blogs can also have a specific focus on a topic such as fashion, technology, art, gardening, travel, news, politics, sports, movies, etc.
In addition, blog posts can also take different forms like written text, video ( vlogging, especially on YouTube ), audio (podcasts), and photos (photoblogs).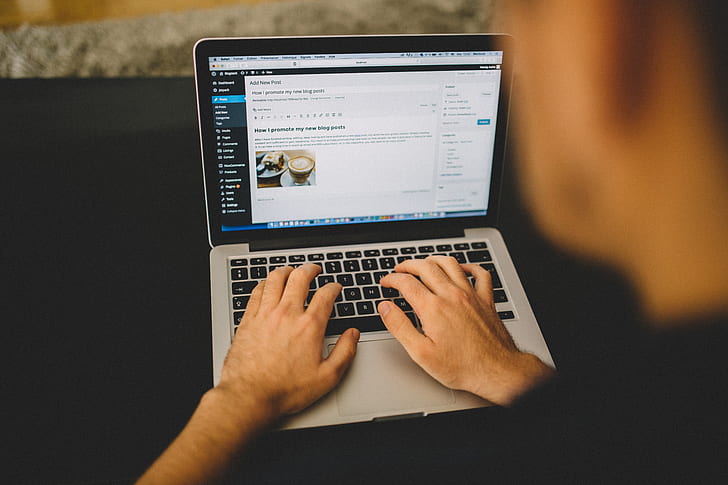 Vlogs
In addition to blogs, now you can also see more and more vlogs. Vlogs are basically the visual counterpart of blogs. The v stands for video. So video blogs.
I often hear that blogging is dead and it is better to vlog. People would love watching movies rather than reading written text.
I think you have two types of audience: people who like to watch movies and people who prefer to read. Or people actually who love both kinds of situations.
When I'm on a train or with people around me, I don't watch vlogs. Then I prefer to read a blog post. At other times I prefer to watch vlogs again. It's better to create content for readers and watchers.
Podcasts
And you can also have the podcast in your blogging list. Actually podcast is the audio version of a blog. Yet another branch of the game with other rules and benefits (so you can listen to a podcast again in the car or while walking or running).
In theory, you can create a blog in three variants: a written text, a video, and audio. This way, everyone can have an option to choose which form suits them the best. But as a blogger, you should consider adding all of them.
Business blogs
As blogs became more popular, companies started blogging as well. Thus, the business blog was born. In a business blog, it is more about the field in which the company operates. A business blog provides tips and advice on that particular topic.
For example, a company that sells running shoes can create a blog with tips to prevent injuries.
Companies with these kinds of informative blogs show that they know a lot about their field. They place themselves as experts and hope to attract more customers.
Benefits of a business blog
A blog has many advantages, especially for companies. The most important benefits are:
Profiling as an expert – As mentioned before, a company can profile itself as an expert with a blog. And people like to do business with experts. If you show in your blog that you know your business, you can get customers faster.
Rank better in Google – Blogs are also very suitable for attracting visitors via Google. If a potential customer has an informative question about your product or service and asks Google, Google will show your blog if it provides the correct answer.
You build a bond – By regularly speaking up about yourself, you build a bond with your audience. Not everyone always becomes a customer immediately, but if they ever decide to purchase your product or service, they first think of you. Because they know you well now.
How Do You Create A Blog?
You can use web software as a content management system (CMS) for creating the blog. There are many cms you can choose from, such as Joomla, Drupal, or WordPress.
I myself use WordPress for this blog, the most used cms in the world. It is user-friendly, flexible and it's free. And whether it is small or big, you can make beautiful websites with it.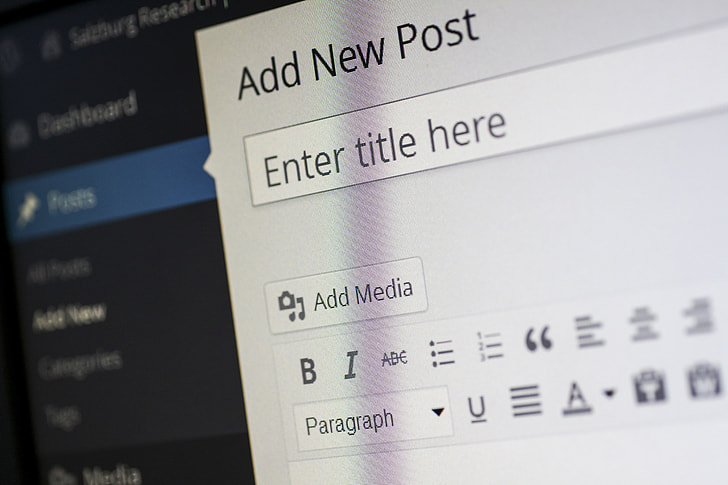 What Is blogging?
It actually speaks for itself: blogging is creating the content for your blog. You can do blogging by writing an article, filming a vlog, or recording a podcast.
You choose the topic that suits your target audience and yourself. You should think about your target audience, content strategy, and content calendar on how often you're gonna publish posts on your blog. Without a proper plan and implementation blogging doesn't work.
Who Is A Blogger?
In simple words, the person who creates and publishes the content is called a blogger. It completely depends on you how often you post content on your blog.
For example, some bloggers post very frequently, sometimes twice or thrice a day. And some bloggers who post content very slowly.
Blogs can have individual authors and also have a group of bloggers. These bloggers are interested in the same theme or field and each writer writes their own posts.
The advantage of such a group blog is that more people can contribute to the blog, you can divide the work, post more content, and reach more people.
Why Do People Blog?
For many reasons, people do blogging. For some, it is a form of expression, they want to make their voices heard. For others blogging is a passion, they share their knowledge on their interested topic.
Of course, there are some professional bloggers out there, think of copywriters, or bloggers who blog for money by placing ads on their blogs.
How To Create A Blog Post: A Simple Step-by-step Plan
Creating a blog is not that much difficult. If you are aware of the simple step-by-step plan. Follow these 5 simple steps to create a very good looking blog.
1) Choose your topic
If you want to create a blog and attract visitors, you should select a very interesting topic that has many people interested in. It's very much important that you know your exact target group, what excites them, what are the issues they are struggling with. And you need to do some research on what kind of blogs are ranking in Google, what is the quality of content, what they are writing about, and what is working for then you get the idea what works in your niche.
For personal or business blogs, you can use tools like Google Keyword Planner or Ubersuggest to start with.
Here you can see the search volume that is how often people search for that particular topic or keyword in Google search engine. And you get the idea, how many people search for that topic on Google monthly basis.
2) Write in a simple language
The style of a blog post should be in a simple tone, just like you speaking with a person.
If you have a specific question that people are having and what you want to answer (for example in the form of a few tips), just work on that topic and come up with a possible answer and share everything you know about that question.
The nice thing about blogging is that there is no right or wrong, express your opinion. It is your blog, your story, your view of the matter. And it is your writing style. However, the following two points help to get more readers.
3) Make a short and sweet introduction
Readers want to read long blogs (and if you've come here, that's the proof, because this post is over 1,500 words already).
But at the beginning of the blog, the users want to know what your blog is about. Therefore, make your introduction short and sweet.
4) Make a catchy title
Readers see hundreds of blogs popping up all day long in their timeline, on Google, in their mail, or anywhere else. Based on the title, they have to decide whether to read it or not.
If you want them to choose your blog, don't make your title messy or abstract. A catchy title is a clear title so that the reader immediately takes action by clicking on that blog post.
5) Choose short paragraphs
Blogs are written for screens, which means that they must be easy to read with many blank lines and subheadings. Readers like it when they can scan a text quickly and that the text does not come at them like a wall of words.
So make your paragraphs short and include headers, bullet points, numbered points, images, video, etc. wherever it is required.
If you follow these 5 simple steps, you can write an amazing blog post.
Where To Publish Your Blog Post – The Best Places To Publish
What is the best place to blog? This can be done in different ways, each with their own advantages and disadvantages. Here we will discuss some options:
1) On Your own site
If you already have a site (for example a company website), it is easy to place your blog there. Make a separate section/folder and name that as a blog.
The advantage of this technique is that the blog readers are already on your site, where you usually also sell your products and services.
2 – A separate blog site
You can also create a separate blog website. This can be an option, especially if you want to start a personal blog. You make a simple blog site with free WordPress.
Now always your blog posts will be placed in an anti-chronological order on your blog site. So always the newest posts will be displayed on top of the blog.
3) On social media
You can also post your blogs directly on social media, for example on Facebook or LinkedIn or Medium. The advantage is that you don't have to build anything there and you already have followers and therefore readers.
The disadvantage is that you have little control in the layout and that you do not know to whom Facebook or LinkedIn shows your blog.
4) On someone else's site/blog
You can also join existing blog websites and publish posts there, which is called a guest blogging. For example, if you are a travel blogger and try to find some authority travel blogs and reach out to them to contribute content for them.
The advantage is that those blogs already have a large audience that you piggyback on. The disadvantage is that you have less control, are often bound by editorial guidelines, and are less able to sell your products/services.
How To Get Readers For Your Blog
When you start your own blog, you also want to be found in front of readers.
How do you take care of this? Few tips to get readers for your blog:
Share on social media – The more you spread your blog, the greater the chance of readers notice it. So be sure to share your blog on your own social media channels such as Facebook, Twitter, Pinterest, and LinkedIn.
But also don't forget to participate, certain forums in your field. Or think of sharing your reaction on other people's blogs. Make it relevant to that blog post and don't just dump your link without proper explanation.
Send email newsletter – Even if your readers like your blogs so much, you can't expect them to come back and check your site every day to see if you have posted something.
Give them the option to sign up for your blog's newsletter. So you can send them an email if you have a new blog.
Be findable in Google – Make sure your blogs match questions that are asked in Google. This way you can get visitors every day, who find your blog on Google.
You have to make sure that your blog gets high in Google search results. But ask me how? I will teach you that in a day.
Write good blogs – But the most important thing is to just create good quality content on your blogs.
Only create blogs that offer value to the readers, because if your readers are happy they share it with their friends and spread the word faster. Create content that is attractive, useful, and actionable for the users.
What else do you want to know about blogging?
I hope now you know what is a blog and what you can do with it. But of course, I couldn't tell the technical side of the blogging here.
If you want to know anything about blogging, how to create a blog, how to choose topics for your blog, how to post content on your blog feel free to ask your question in the comments. You can ask me anything. I answer everything! Happy reading.