If you want to start your online project with good practices, you need to start thinking about how to reach your target customers with the techniques that content marketing offers you. It's better to know the objectives of content marketing so that you can go ahead and connect effectively with your target audience. In this blog post, you will learn what you need to create an effective content marketing strategy to win your target customers in the digital space.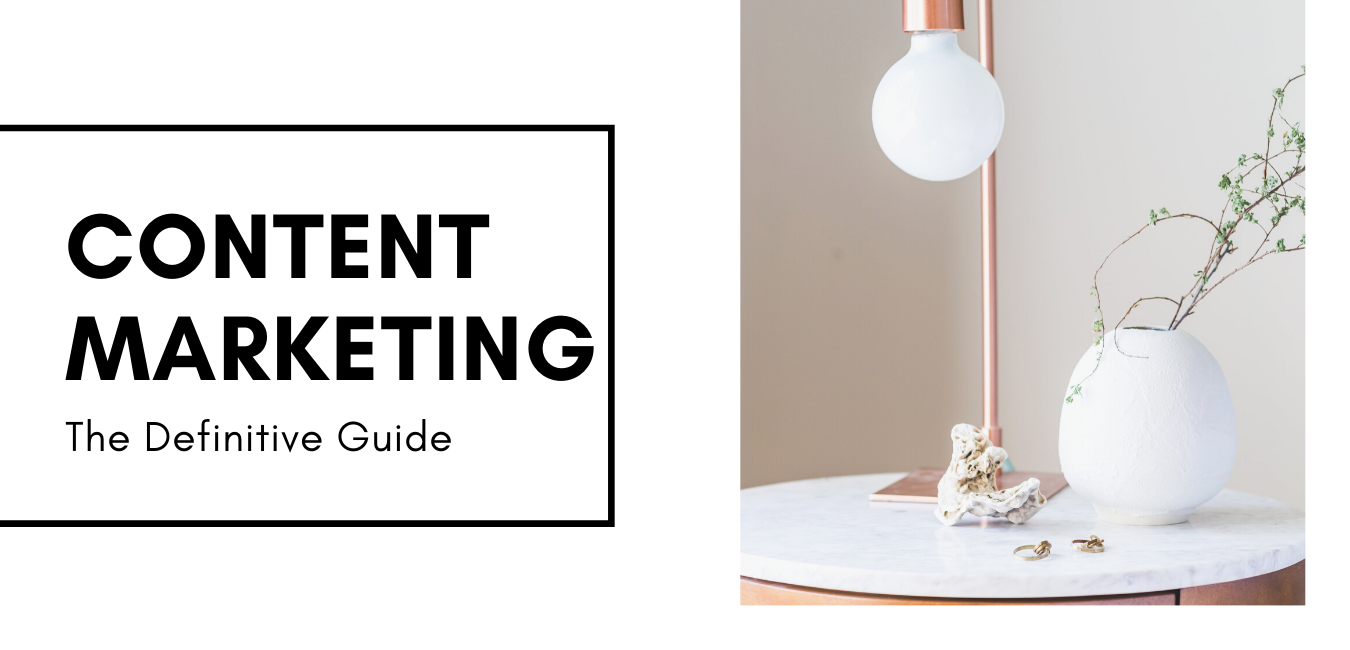 What Is Content Marketing?
Content Marketing is a marketing technique that is based on creating content in different formats (blog posts, videos, tutorials, webinars, ebooks, whitepapers, infographics, podcasts, product descriptions, etc), to attract the target audience and convert them into customers.
The purpose of Content Marketing is to attract and retain customers by creating quality content that is relevant and valuable to your target audiences. It changes the paradigm of invasive marketing (e.g. banners) with the aim of the consumer who approaches the brand, instead of the brand chasing the consumer.
"Content marketing is a marketing technique of creating and distributing relevant and valuable content to attract, acquire and generate engagement with a target audience." – JOE PULIZZI Content Marketing Institute, Author of Get Content Customers.
Objectives of Content Marketing
Content marketing is a way to build trust and credibility with the target audience. This allows brands to establish themselves as an authority on the subject, which will lead to less resistance with future customers when offering your products.
Building Connection With Customers
One of the main objectives of content marketing is to build a connection with the target user through quality content. Offer them content that is interesting and provides value for your audience. This way your potential customers like your content, identify you, and become your customers when they are actually looking for a product or service in your niche. 
This is why it is extremely important to be clear about who your target customers are, what are the characteristics, preferences, interests, fears, objections, goals, etc. Based on these characteristics create a buyer persona.
Brand Awareness
Through content marketing brands can get the customer to identify their brand among the competitors. Positioning the brand as an authority in the niche that interests your audience is another objective of content marketing.
Website Traffic
Another major objective of content marketing is to increase website traffic. The idea is that the content produced generates a higher number of visits to your site and this traffic is more durable because the traffic comes from search engines and drives the targeted audience to the site.
Creating original quality content helps achieve in increasing traffic for 2 reasons:
Google considers websites with the original content more relevant to the users and gives them a better ranking in search results.

If the content is interesting and relevant to your audience, they will share it on their social networks, which will drive you more traffic.
You must measure the performance of your content using analytical tools. For example use Google Analytics, to know if your content strategy is working and the content marketing objectives are being met.
It is essential to know where the visits come from, how many visits you get per month, what is their time on the page, and finally, what is the conversion rate achieved.
Get New Leads/Customers
The key to offering attractive content is not only to attract the attention of potential customers but to add value through the message so that it stays in his mind, and is loyal to your brand.
If the potential consumer receives content that provides solutions, advice, or entertainment, they will see you as an authority in your topic and this should convert into new customers, so you would be adding more content marketing objectives fulfilled in your projections.
For your content marketing strategy to work, implement Inbound Marketing tactics that help identify not only the different buyer persona, but also the stage in which they are, and thus provide adequate content to make them your customers.
Content Marketing Types
Producing quality content with the right format is very important in this digital age. From the last few years, the growth of the internet and mobile devices is high, this leads to a surge in content production. But the attention span of content is very less and the ways we create content have also changed a lot.  
Although the text format leads the table in content marketing. The majority of internet users like to read the content on the web, but the other users like to consume other types of content other than the text format. This is why I recommend two ways to present content in a pleasant, dynamic, original, and entertaining way to attract the audience.
Infographics and videos are not the only popular ones and well received by the audience. But the other types of content marketing options are also popular among the users.
Blogging, Newsletter, Webinars, Images, Tutorials, E-books, Journals, Presentations, Podcasts, Apps, Tools, Games, etc.
Blogging
Blogs and written content is an essential part of content marketing. The blog is the place where you frequently publish relevant and useful content to keep your target audience engaged. You can publish listing related posts, tips with solutions, content-related thought leadership, or any other interesting material for the target users.
Blogging is the first place to attract users and start building trust with your brand. Create a content calendar to consistently publish the content that is relevant and useful for your target audience to maximize the success of blogging.
e-Books
The e-Book is a very useful format when you are publishing very extensive research reports. eBooks are quite longer than the normal blog posts. If you want to publish your own research reports, eBooks are the best option. 
eBooks are very effective in the lead generation process. You can offer an eBook for free and generate a higher number of leads for your business. Your users are also interested in eBooks because they are detailed and contain more valuable information than a blog post, so they meet the objectives of content marketing.
Infographics
In the last few years, Infographics are becoming more and more popular, especially on blogs or on social networks like Pinterest. This format has the advantage of being able to include images, which are essential in all current content marketing strategies.
Infographics are ideal for saying a lot using a few words and providing dynamic material with images, data, and graphics. If you create infographics with quality content, it will attract more users to your service or products. You must consider infographics in your content marketing strategy.
Videos
We already discussed that telling a story is one of the key objectives of content marketing. Video is the ideal medium to tell the stories because audiovisual content allows a wide variety of resources, from words to images, sounds, effects.
Although it is the best content marketing type, it's true that it requires more budget and a team. The effectiveness that the video maintains in relation to the user makes it worth investing in. This type of format allows you to play narratively, be creative without limits, and tell the story you want.
Podcasts
We can consider podcasts as one of the content marketing strategies. It has a lot of potentials to reach your target audience with a clear and concise message. Podcasting allows brands to tell their stories anytime, anywhere and helps them establish authority in their niche.
Since not many businesses are doing podcasting right now, this also gives your business that extra edge, be an early adopter and take advantage of podcasting content marketing strategy.
Social Media
Successful social media starts with solid content marketing processes. Social media helps brands to listen to their audience and understand what they care about. By listening to your audience you can create content that is relevant and engaging.
Social media can also be used for content distribution. It helps brands to build authority and convert their fans into loyal customers over the period. Consider the top social media platforms for your brand (Twitter, LinkedIn, Facebook, Instagram, and YouTube), and see where your target audience is engaging more.
Content Research
Content research is very important before going to implement your content marketing strategy. Content research involves processes like creating your ideal customer avatar, competitor analysis, and keyword research. 
Creating Ideal Customer Avatar
The Customer Avatar allows you to know who your potential customers are. 
It will allow you to know who your potential customers are, what their objectives are, what their goals are, what their difficulties are, what kind of solutions they are looking for.
The most important characteristics defining a customer avatar are:
Personal profile: name, gender, age, education, hobbies, income, location, etc.

Goals (what you value the most): personal goals, professional goals, other goals.

Difficulties: what difficulties do you usually encounter personally or professionally.

Solutions: how your company solves its problems. What services or products do you offer to solve or overcome their difficulties or problems?

Keywords and weak points: what words do your customer avatar use when looking for information? Are you aware that your services/products can meet your needs? Where do you look for information when it comes to finding a solution yourself (e.g. friends, Google).
You need to address all these questions to build a perfect customer avatar. 
Competitor Analysis
Competitor analysis in content marketing strategy is very vital. It helps to understand what kind of content was produced, how often they are publishing, the quality, and quantity of the content. Competitor analysis helps you to stay ahead of the curve in your content marketing strategy and it also helps you to use your competitors' efforts to your advantage.
What Needs To Be Included In  Competitor Analysis Report.
Comp Name
Channel
Quantity
Frequency
Quality
Quality Detail

Comp – A

Blog

100 Posts

2 Posts/Week

Medium

500 Words/Post

< 10 Comments20+ Shares

Comp – B

Blog

50 Posts

1 Post/Week

High

1200+ Words/Post

>10 Comments 50+ Shares
You can further do the analysis at the micro-level on blog posts to understand the quality of the content and finding the gaps.
Keyword Research
Keyword research is very important to know what kind of keywords your target customers are using while they are looking for a solution. It allows brands to target their potential customers with the right message and stand out from the crowd. Keywords research can be done using various tools.
Some Free Tools For Keyword Research: 
Google Search Auto Suggestions

Google Ads Keyword Planner
Some Paid Tools For Keyword Research:
Content Preparation
In the content preparation step, you must consider that the content should be a quality one, it has to be related to your target audience. It has to be something new, valuable, and entertaining. Your content should get the attention of your target audience.
Creating Quality Content
Create content for humans not for search engines. Search engines evolved a lot and gone are the days ranking for only stuffing keywords into the content. Use the CATT marketing funnel to create quality content.
C.A.T.T. stands for Content, Attention, Trust & Transaction. CATT, the marketing funnel methodology plays a vital role in marketing campaigns.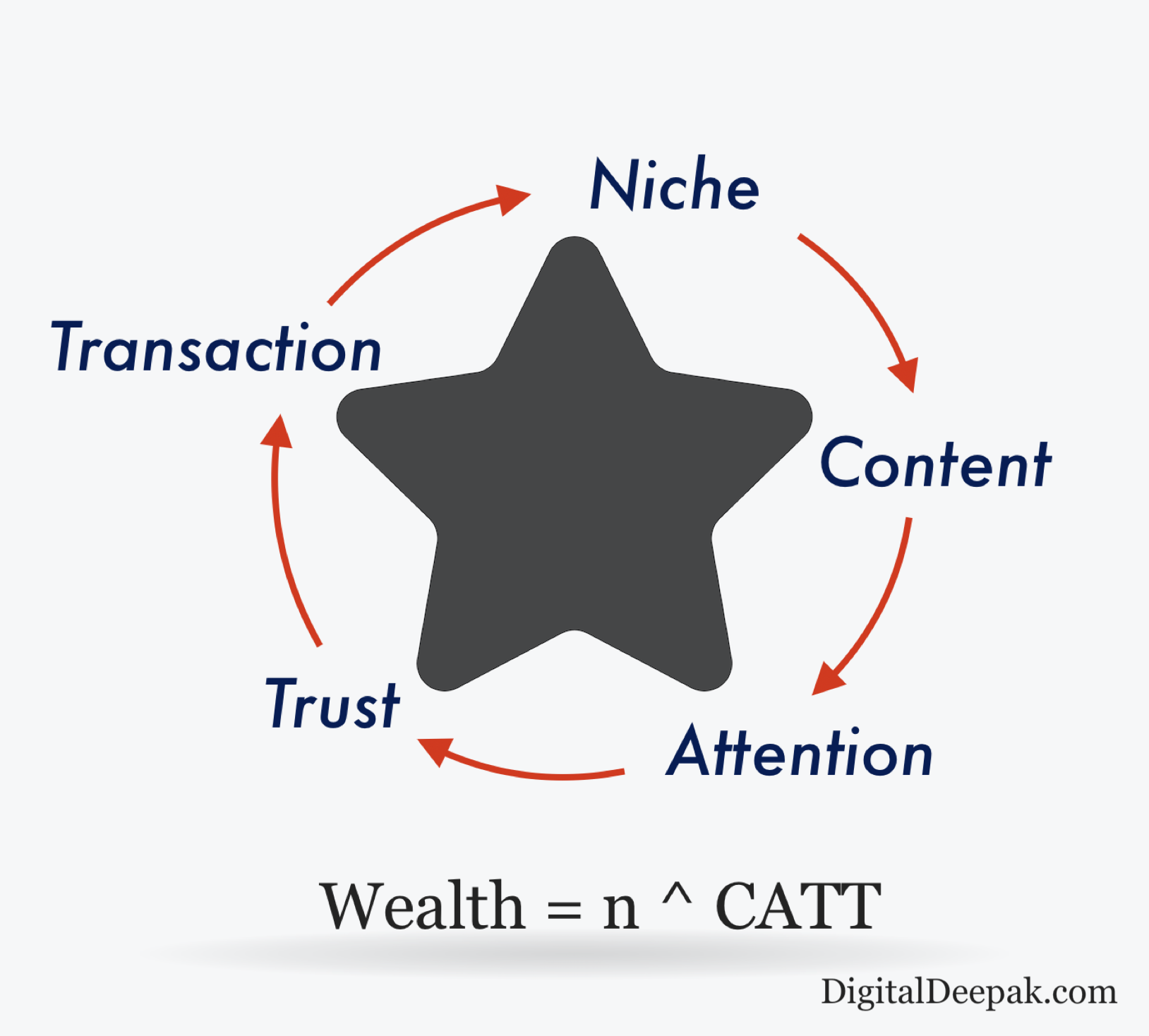 Whoever your audience is, it's content that drives engagement, knowledge retention, and positive user experiences. The content can be text articles, videos, infographics, eBooks, or any other type of content. The content is in charge of capturing the attention of your audience towards your brand.
We are creating content to gain the attention of your target audience. It means driving attention through driving traffic to your content using different marketing activities like organic traffic driving, social media, paid media, videos, referrals, and other methods. This leads to trust and finally, a transaction happens.
Content Publishing
Content publishing comes after the content preparation, you can publish your text content on a blog or medium kinds of sites, videos on your YouTube/Video channel, images, and short videos on your social media channels. It's better to have a content publishing calendar to plan and organize content marketing better. 
Content Publishing Calendar
When it comes to content marketing, consistency is the key. Without consistent efforts, we can't get great results with content marketing strategy. The Editorial calendar and content publishing calendar help you to stay consistent and publish content. Use Google spreadsheet to create your content publishing calendar or use Coschedule kind of tools. 
Content publishing calendar helps to organize the content and team better, it helps to reduce missed deadlines, it helps to spend less time on planning and more time on executing. It's recommended to have a content publishing calendar and strictly follow it.
Publish & Optimize
While publishing the content you need to optimize the content with proper headings, subheadings, images, videos, internal links, external links, and other relevant material. Keep your content relevant, interesting, and engaging for your users to take action.
Content Distribution
Content creation and content publishing are one side of the coin. After publishing the content you need to promote and distribute it among various channels to reach more your target audience. In this section, we'll discuss some content distribution methods.
Email Marketing
Email is a powerful channel for content promotion. Email marketing is the best channel to distribute your content to your fans. Your email list is your asset, If you have an email list means, your customers already trust you for something you offered them and they submitted their email for it. If you write something interesting and useful for your audience, use your email list to distribute content and get some traffic. 
Social Media Marketing
Social media is an important content marketing channel for content promotion. Nowadays social media is used as a primary source of information. If your content is interesting and useful, your social media followers like and share the content with their contacts. It will help your content reach more people, increase traffic and generate more leads.
Conclusion
Content marketing is a strategy that will help you attract potential customers to the business using different content marketing strategies and channels.
The goal of content marketing is to create value for your target audience, build a connection with the brand, generate trust and convert them into customers.
In this comprehensive guide on content marketing, we explained most of the topics from What is Content Marketing, Objectives of Content Marketing, Content Marketing Types, Content Research, Content Preparation, Content Publishing, Content Distribution. 
Hope you find this blog post on content marketing informative and useful.
If you have any queries, we'd love to hear from you. Please drop your comments on the below comments box. Happy reading.